Rooibos Rocks blog
Posted by Rooibos Rocks on
There are so many Cold & Flu medicines on the market, but with the health benefits and high level of antioxidants in Rooibos tea, it is a much healthier alternative. We have compiled a list of different Rooibos remedies for you to try this cold and flu season. 
Posted by Rooibos Rocks on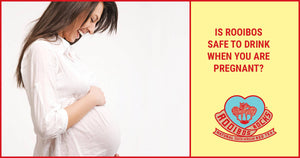 We are regularly asked, "Is Rooibos safe to drink during pregnancy?"  The short answer is YES!   In South Africa, we swear by the benefits of Rooibos for you and your baby during pregnancy, lactation and infancy.  If you are interested in finding out a bit more about why Rooibos is not only safe to drink when you are expecting, but positively recommended, read on.  Once you've got the full picture you'll probably like to order some – click here to shop and use coupon code 'MYBABYANDME' to get 15% off your order.
---