Posted by Rooibos Rocks on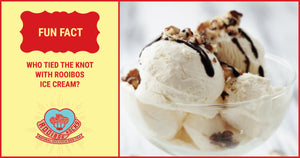 Catherine Zeta-Jones, star of Ocean's Twelve, Traffic and The Mask of Zorro was so fond of Rooibos ice cream that she had a special serving of it made for her wedding to Michael Douglas in 2002.  She obviously has good taste!
Posted by Rooibos Rocks on
Ever wondered what genius invented the tea bag?  Credit goes to Thomas Sullivan, a New York tea merchant.  But he stumbled across the idea completely by accident and was only persuaded it was a good idea by his slightly confused customers.