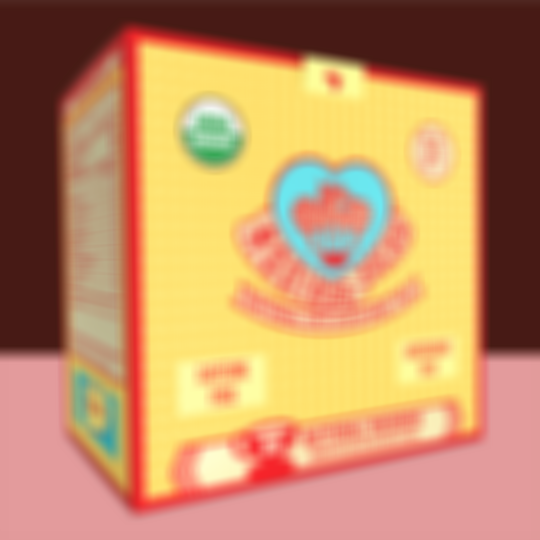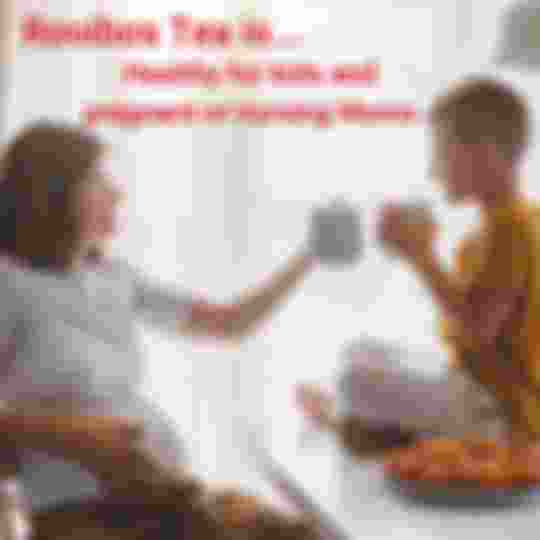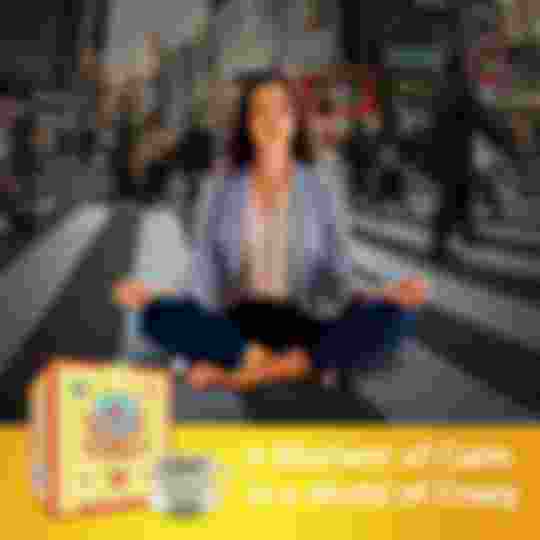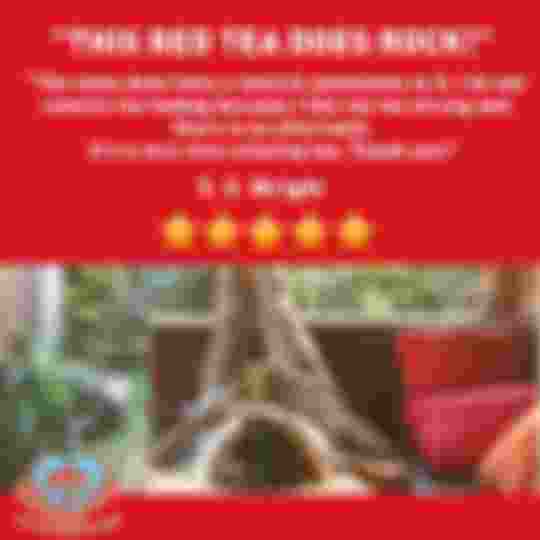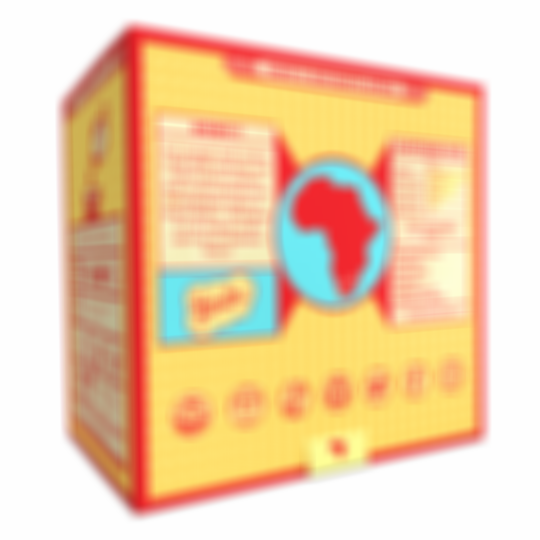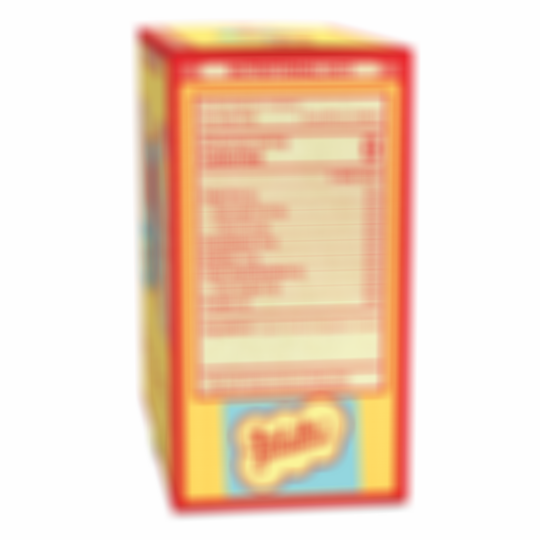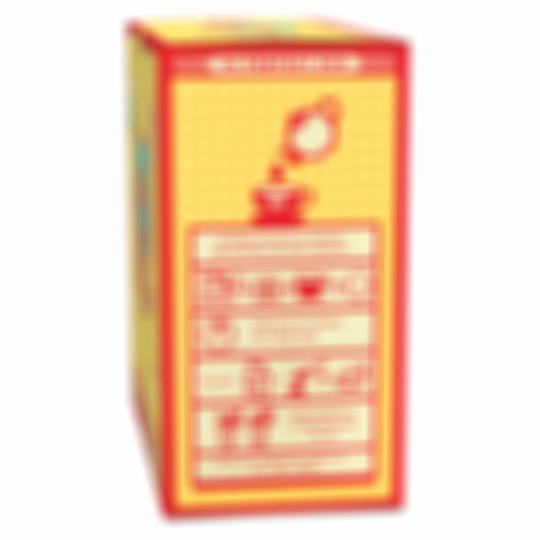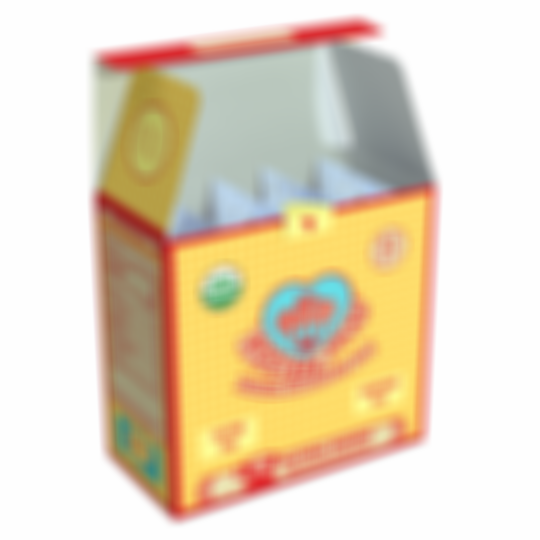 80 Organic Original Rooibos Rocks Teabags
"I WANT TO STAY AWAY FROM CAFFEINE AND I WAS INTRODUCED TO ROOIBOS (RED) TEA. IT WAS LOVE AT FIRST SIP! THIS IS THE BEST TEA EVER!!!!" LJ Klein

Sip back and relax knowing our teas are all USDA organic, sugar free and calorie free and the perfect caffeine-free alternative to coffee, black and green tea.
Rooibos Rocks Rooibos Tea is totally caffeine-free – so it won't buzz you up or spoil your sleep patterns. In fact, the reverse is the case. Rooibos Rocks actually has a calming effect.
(Plus $9.95 for standard shipping. FREE standard shipping for orders over $35)
100% NO-RISK 30 DAY MONEY BACK GUARANTEE

"I WANT TO STAY AWAY FROM CAFFEINE AND I WAS INTRODUCED TO ROOIBOS (RED) TEA. IT WAS LOVE AT FIRST SIP! THIS IS THE BEST TEA EVER!!!!" LJ Klein

Sip back and relax knowing our teas are all USDA organic, sugar free and calorie free and the perfect caffeine-free alternative to coffee, black and green tea.
Rooibos Rocks Rooibos Tea is totally caffeine-free – so it won't buzz you up or spoil your sleep patterns. In fact, the reverse is the case. Rooibos Rocks actually has a calming effect.
Skin Flare Ups? Rooibos To The Rescue!
It's well-proven that Rooibos has powerful anti-inflammatory powers and is great for treating eczema, psoriasis or nappy rash. Drink a cuppa or apply directly to the affected area.

Allergies Are Not To Be Sneezed At!
Rooibos contains two bioflavonoids with antihistamine properties that relieve unpleasant allergy symptoms such as itchy eyes, sneezing and runny nose.

Sensitive Stomach?
Rooibos has powerful anti-inflammatory, antispasmodic and calming properties that can help to relieve digestive disorders such as nausea, vomiting, heartburn, cramps and constipation.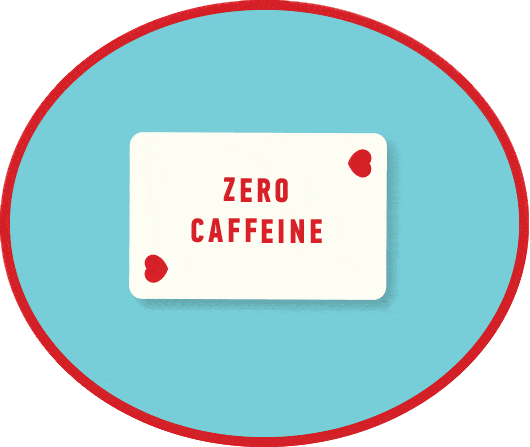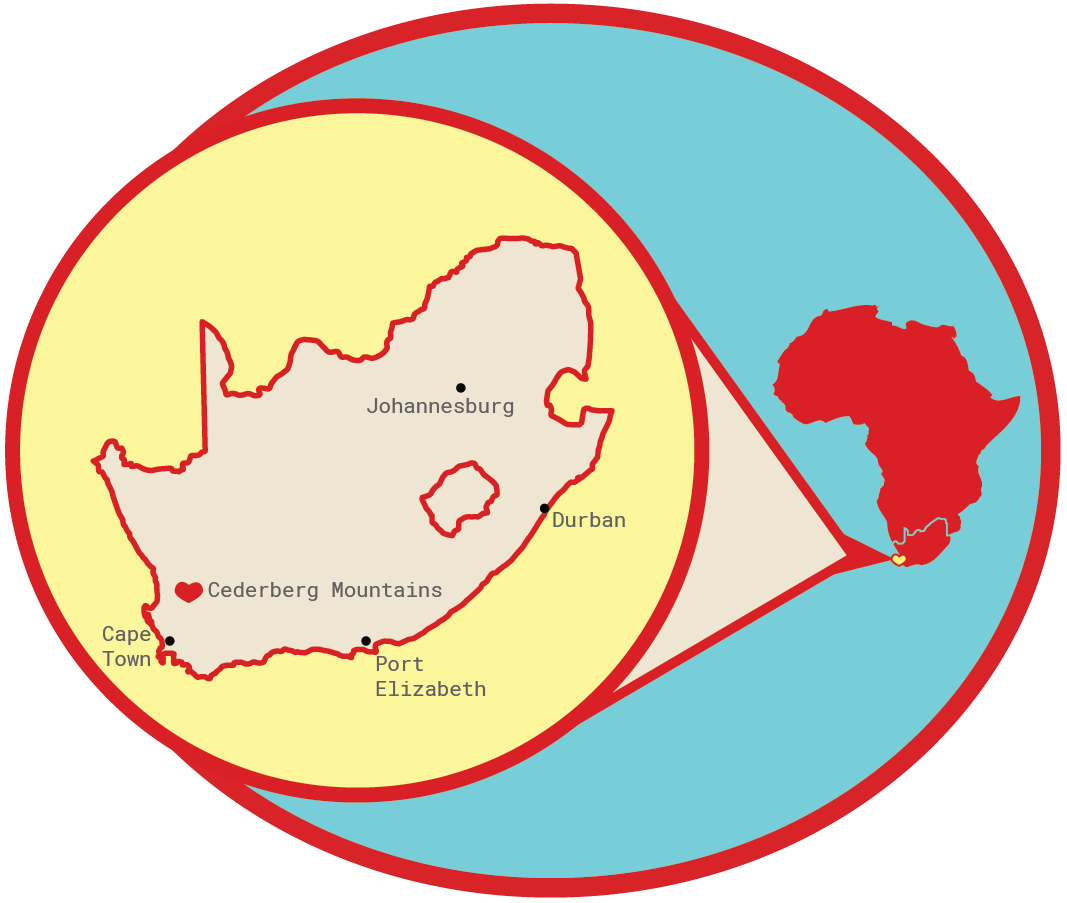 Where Rooibos comes from

Our wonder herb Rooibos (ROY-BOSS) meaning 'red bush' grows nowhere else in the world but the Cederberg region in South Africa. The Cederberg is a global biodiversity hotspot and it's where our red tea grows naturally in harmony with its surroundings. More than 300 years ago, locals first discovered that the needle-like leaves of the Rooibos plant made a refreshing brew, and the rest they say is history. Since then, we can't get enough of the stuff, and today it is probably our nation's favorite drink.

Our Organic Rooibos Tea bags also come in these sizes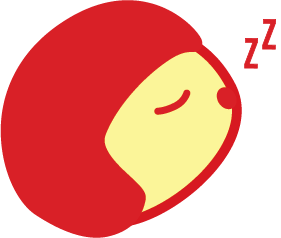 SLEEP SOUNDLY
In a world of crazy there's plenty to keep you awake at night. But with zero caffeine and traces of magnesium (known as "Nature's Tranquilizer"). Rooibos Rocks calms your system to sleep easzzzzzzzzzy…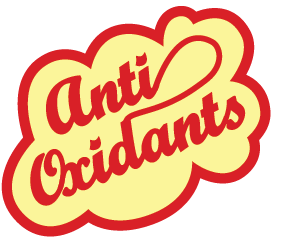 POWERFUL ANTIOXIDANTS
Rooibos is rich in antioxidants that may help prevent damage caused by excess free radicals in the body and guard you against health issues by boosting your immunity.
It's a delicious way to safeguard your wellbeing.

What people are saying about us
My favorite tea.

★ ★ ★ ★ ★
"I've been drinking this for a few months now and it's by far my favorite tea. In fact now it's my only tea and I'm worried I'm going to drink South Africa out of it's supply. 😂 But seriously, this is some good stuff. It tastes fresh, there's no bitter after taste, and it's naturally non-caffeinated so I can (and do) drink it day and night."

—S. Holmes, MN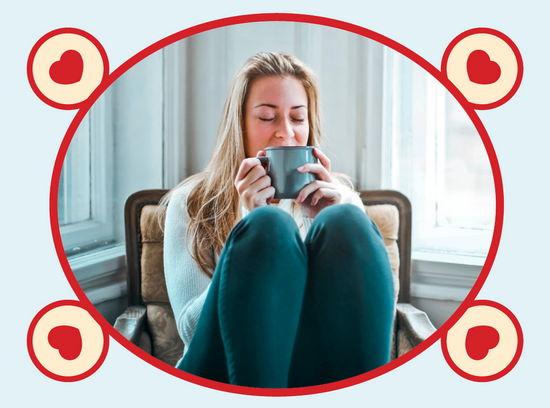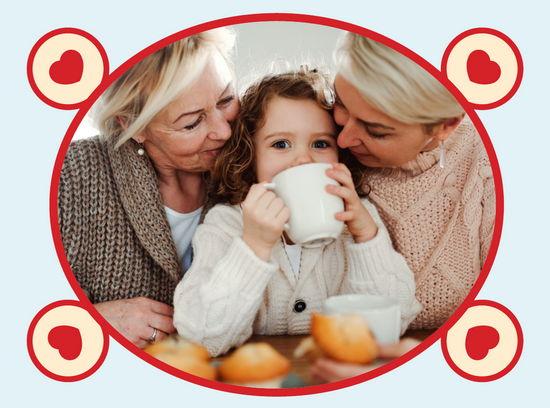 Rooibos Rocks!!!!

★ ★ ★ ★ ★
"I am a South African living in the US. I love Rooibos Rocks because it is SO South African, the packaging makes me smile and reminds me of my good old home. I have been converting all my friends to Rooibos since I came here. For me one of the best things about rooibos tea is that you can give it to your kids too. I gave my kids rooibos from when they were 1 and a half years old. It has a lovely natural sweet taste and no caffeine. Well done guys"

—HC, Idaho
Rooibos is a shrub that only grows in the Cederberg Mountain region of South Africa's Western Cape. It has needle-like green leaves. Once harvested these spines undergo an oxidisation process which creates the reddish brown coloring and distinctive flavor. The correct botanical name is Aspalathus linearis. However, as that is a bit of a mouthful, and many struggle with the correct pronunciation of Rooibos, it is popularly referred to as "redbush" or "African red tea".

If you would like to see our fun video on the correct way to pronounce Rooibos then click here.

True tea is prepared from the cured leaves of the tea plant, Camellia sinensis. Rooibos is not a true tea, but a member of the legume family. When you brew Rooibos the result is, strictly speaking, a herbal infusion (known as a tisane). This matters if you are a tea aficionado - but as far as most people are concerned it is Rooibos tea.

The vibrant reddish amber color of Rooibos develops naturally during the post-harvest oxidation process. This is often referred to as "fermentation" but this term is slightly misleading. It does not involve microbes like the fermentation of alcoholic beverages - it is caused by an enzyme called polyphenoloxidase.

Where does Rooibos tea come from?

Rooibos is unique and rare. It grows wild in the Cederberg Mountains a couple of hours north of Cape Town – and nowhere else. The hot and dry summers, winter rainfall and coarse sandy soil are ideally suited to the Rooibos plant.

The indigenous people have used it to brew tea for as long as anyone can remember. In more recent times local farmers attempted to cultivate it as a crop. This proved exceedingly difficult but they eventually succeeded. This combination of distinctive ecosystem and specialist knowledge means that all the Rooibos in the world comes from one tiny community in South Africa's Western Cape.

How do you pronounce Rooibos?

"Roy-Boss".  Easy!


If you would like to see our fun video on the correct way to pronounce Rooibos then click here. 

Is Rooibos a pure and natural product?

Yes, totally. It contains no colourants, additives or preservatives.

Does Rooibos have any calorific or kilojoule value?

No. Despite its naturally sweet taste it's totally sugar free and has no calories or kilojoules.


What is the best way to brew Rooibos?

It rather depends on your own personal preference. The standard method is to steep your loose tea or teabag in boiling water for 4-5 minutes. Leave it in the water for longer to create a stronger and more flavorful beverage. It is much lower in tannins that regular tea so a longer brewing will not produce any bitter aftertaste.


Yes, you can drink a cuppa and then add more water to the teabag (which you've left in your cup or pot) or put your strained leaves back into the pot then top it up with more boiling water. You can do this two or three times – it's a cuppa that keeps on giving!


Do I need to add anything to my Rooibos?

This is a matter of personal taste. Rooibos is naturally sweet so you don't need to add sugar. But some people do prefer to add sugar or maybe honey. Again, adding milk is a matter of personal preference.


Can I drink Rooibos as iced tea?

Yes, just brew as normal and then chill it. Or cold brew it (see below).


What is cold brewed Rooibos?

You just steep some tea bags or loose tea in a pitcher of cold water for about 12 hours in a refrigerator then enjoy as delicious iced Rooibos.


What is sun brewed Rooibos? (sun tea)

Same process as cold brewed but you leave the pitcher in the sun for a couple of hours, then chill or serve with ice.


Basically it is Rooibos served with hot milk – a great bedtime treat as it's caffeinefree. There are different variations you can try but basically you brew a couple tea bags or teaspoon of loose leaves in a small cup of water that's just boiled. Let it steep until you have a strong concentrate.

You might (according to taste) add sugar, honey or maple syrup. Maybe add some cinnamon or vanilla essence. Add hot milk (you can froth it if you like) to your tea concentrate using a 1:1 ratio to ensure that the tea flavor stays strong.

Can I mix Rooibos with alcohol to make cocktails?

Yes, yes, yes!  You'll find some very tempting Rocktail ideas if you visit our blog.

Can I use Rooibos in my cooking?

Absolutely.  It adds an extra depth of flavor to a wide variety of recipes from roasts to cakes and desserts to bread.Check out our blog for recipes that rock!  


Is Rooibos suitable for smoothies?

You bet!  Just use your imagination or whet your appetite with the smoothie ideas on our blog.


Green Rooibos comes from the same plant but is just processed in a different way. The oxidisation stage is missed out, so rather than turning redder and sweeter it retains its green color and grassy mineral-like flavor.


How does Rooibos support local communities?

Rooibos provides income and employment to more than 5000 people in the Cederberg region. The annual crop earns an estimated R500 million per year. Most Rooibos farms provide housing and schooling for the local people who work on the Rooibos farms.

What's more, the industry as a whole pays 1.5% of the value of each year's crop to the indigenous Khoi San people who used the plant for hundreds of years before it began to be cultivated on a large scale. This payment usually amounts to roughly $650,000 a year.

What does "Organic" Rooibos mean?

Organic Rooibos is grown without the use of any artificial fertilisers or pesticides. The organic status of the product is monitored by various international organizations that provide organic certification. Rooibos Rocks is certified organic and non-GMO by the US Department of Agriculture.

At Rooibos Rocks we care about the planet – our teas are 100% organic, they're ethically and sustainably grown, while the packaging can be recycled.