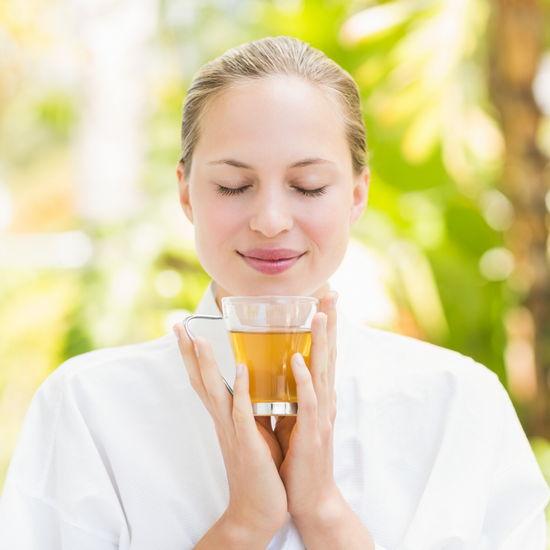 Rooibos is a miracle brew with heaps of benefits.  And we bring you only the very best!

Deliciously refreshing and naturally sweet despite being sugar free – enjoy it hot, iced, in smoothies, cocktails and cookery
Creates Moments of Calm in a World of Crazy – caffeine-free and reduces cortisol levels to help you relax and sleep better
Research suggests its unique biochemistry can possibly help reduce the risk of high blood pressure, heart problems, diabetes and other serious conditions
Anti-inflammatory and antihistamine properties that help with skin complaints, digestive problems and allergies
Safe and beneficial for moms-to-be, bumps, infants and kids

Crammed with antioxidants that can boost your immune system and help you fight off infection  
Why our brand Rocks its socks off!

💙

We are South African local!
💙

We don't just drink it - we live it.
💙

We regularly visit our farms 
💙

We take the best teas from several farms and blend them to give you a consistent taste year on year. 
💙

We only pick the best Rooibos and Honeybush - Grade A Superior Quality
💙
All our Rooibos and Honeybush Tea is Organic
💙
Sustainably & Ethically Farmed, Supporting Local Tea Growing Communities
💙
Packed fresh in the Western Cape and shipped to the US for your drinking pleasure
💙
Consistent flavour and qualiTEA!

Because Rooibos is an entirely natural product the flavor can vary from harvest to harvest and field to field. Our Rooibos is tasted and tested by experts for things like bulk density and moisture levels. Then the leaves are sifted and weighed to ensure uniform size and weight. Once all this has been done we select the top grade – only the best is good enough for Rooibos Rocks!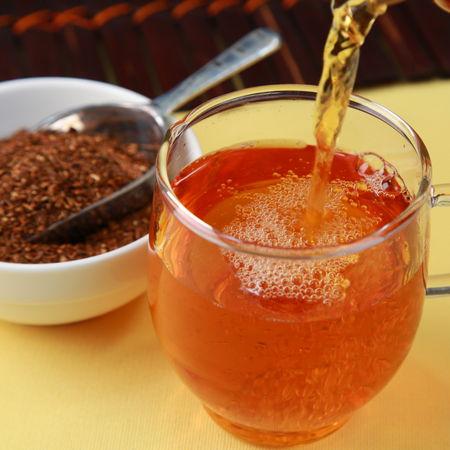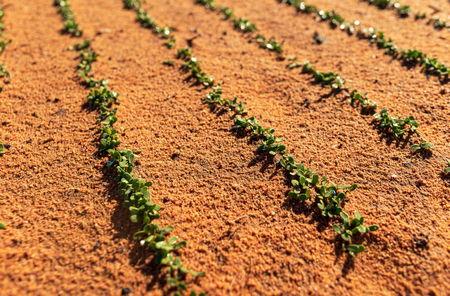 Organic and environmentally responsible

All our teas are certified organic and produced to meet the federal standards required by the EU, USDA, (NOP) and JAS. This means that the crop is grown on soil that is free of prohibited substances (like sewage sludge) and that there is no use of bioengineering (GMOs), ionizing radiation or synthetic pesticides and fertilizers. Our farmers use renewable resources and sustainable practices to conserve the soil and water – they are committed to protecting and enhancing the environment for future generations.

We're proud of our sustainable packaging

We carefully selected a packaging supplier with impeccable sustainability credentials, one that uses materials and processes that have the least possible impact on the environment.
In 2015 alone they recycled 300 tons of material to create fresh packaging. And that figure grows every year.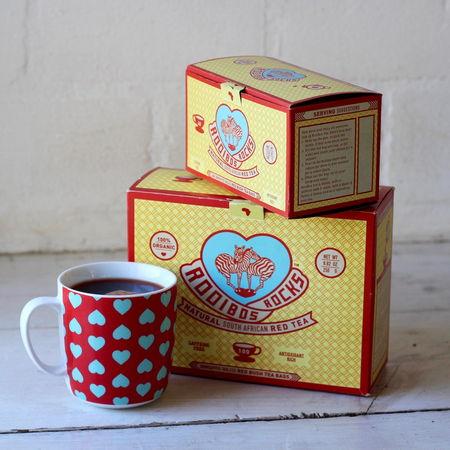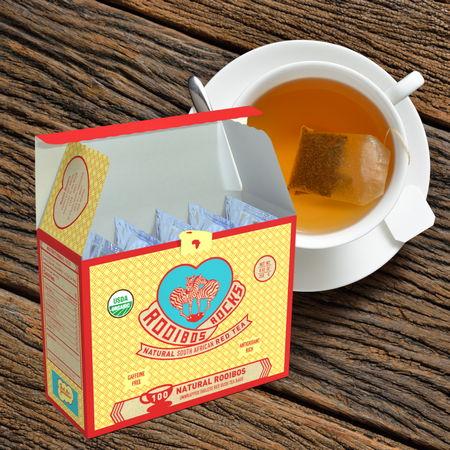 No plastic in our teabags

Our new and improved teabag paper is made of fiber and a heat seal made from bio-plastic sourced from corn starch. This means, there is NO plastic in our pillow teabags.
Our teabag paper is biodegradable and compostable. It is still oxygen-bleached for a clean, white look; it continues to allow for quick and easy infusion of Rooibos for a delicious, naturally sweet and earthy cuppa.
This upgrade to our teabags carries on our trend to be environmentally aware using minimal packaging (resulting in minimal waste) to offer an organic Rooibos as pure as nature intended.
100% Money Back GuaranTEA

We're a family run business that takes customer satisfaction super-seriously. We feel personally responsible for meeting and exceeding your expectations. Partly because that's the way we like to be treated ourselves. And partly because we want our customers to keep coming back for more...along with their friends and family! So, we offer a complete, total, no-quibble, take it to the bank 100% money back satisfaction guarantee.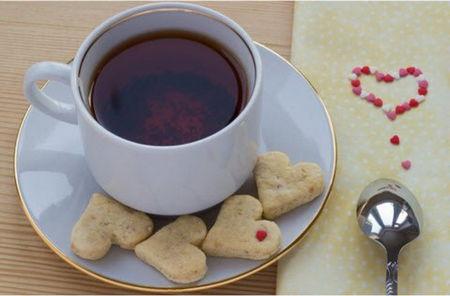 Great Tea!

★ ★ ★ ★ ★
"I do not drink sodas or anything with caffeine. I have suffered from IBS-C for a very long time and this tea does not cause me any discomfort. It has a relaxing and calming effect. Mixes well with lemon and/or honey and is also great by itself. I would recommend this tea to anyone and I am amazed how much I really like it."

—D Judy, Idaho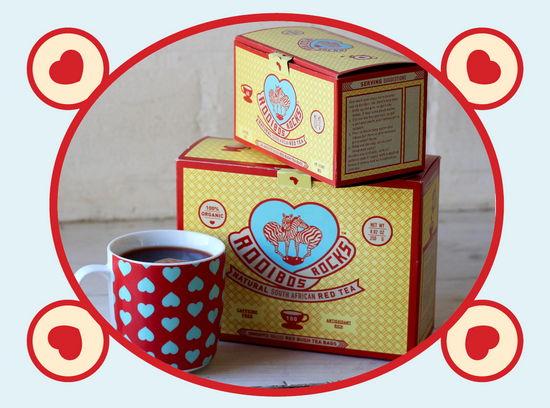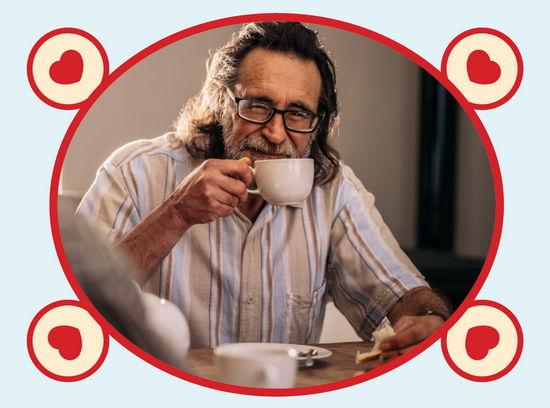 Finally Found a Great Tea!

★ ★ ★ ★ ★
"My wife told me about this rooibos tea. I have to say that this tea is really great. I always have had trouble getting to sleep. A week with this tea, I been sleeping so much better lately. It taste great and I love putting milk in it. Will be buying more of this Rooibos Tea."

—Anibal T, Kansas